What Are Custom Medals?
If you require custom medals for your event, you may wish to consider reading some more information about bespoke medals.There are many types of custom bespoke medals, choose from a vast selection here at
bespokesportsmedals.com
In addition to the information below about bespoke sports medals, consider some frequently asked questions and answers here here at this
other medal info section page
.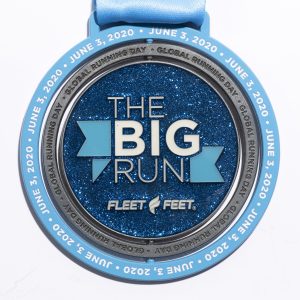 Table of contents:
Numerous sports events, event organiser academic societies, clubs, schools, and charity organisations now award gold and other types medals annually or exceptionally, or after a sporting event. While some custom medals are solid gold, others are not.At bespokesportsmedals.com we supply any medal you can possibly require. Below is a list of bespoke material medal types. Order Custom Medals Here.
———-
Platinum medals
Gold medals
Silver medals
Bronze medals
Pewter medals
Copper medals
Tin medals
Iron medals
Wood medals
———-
What Are Reward Medals?
During contests and competitions such as the
Olympic Games
,
Commonwealth Games,
and other similar contests and competitions, a
silver medal
,
gold
, or
bronze
medal is awarded to the runner-up in a contest or competition.
Gold medals
are awarded to outright winners, and
bronze medals
are awarded to third place. Generally speaking, real silver is often used to make high-quality medals, including artistic ones.
Choose Medal or Medallion?
In a medal or medallion, or custom award coin  a thin disc, typically made of metal, bears a design, usually on both sides. Some of them are given as awards, while others are meant to be commemorative awards. Possibly, they are intended to be worn or suspended from jewell or clothing in some way, like a pin on medal. In a mould, they can be die-cast or struck like coins.
Various medals may be awarded to individuals or groups for sporting, military, scientific, cultural, academic, or other sporting  achievements, such as finishing or taking part. Awards and decorations refer to certain types of state decorations.
Creating Medals
It is also possible here at bespokesportsmedals.com to create medals for sale to commemorate specific individuals or events, or as works of artistic expression in themselves. In the past, custom medals commissioned for an individual, often with a portrait, were used as diplomatic or personal gifts, without any consideration for the conduct of the recipient.
Die Stamping Medals
Medals are traditionally stamped with dies on durable metal flans or planchets, or cast from molds. Medals can be struck multiple times, meaning more metal can be displaced than in coins struck in one strike.
They are usually in low relief and often contain lettering, or a sports event logo. Medals with
circular shapes
are most common;
rectangular medals
are often referred to as plaquettes. "Decoration" types often work with other shapes, especially crosses and stars. Typically, they come with a suspension loop, a wide coloured ribbon and a clip at the top, so they can be attached to clothing worn on the chest.
Medal Ribbons
Medals that are intended to be hung from a ribbon also include a small suspension piece at the crest with which to loop a suspension ring through. It is through the ring that a ribbon is run or folded so the medal may hang pendent. Medals pinned to the breast use only a small cut of ribbon that is attached to a top bar where the brooch pin is affixed.
It is possible for top bars to be hidden under ribbons, may be a plain device from which ribbons are attached, or may even be decorative to complement the design of the medal. Many top bars are elaborate and have their own design.
Medals have most frequently been cast in bronze due to its fair price range, its durability, its ease of working with when casting, and its availability. However, a wide variety of other materials have also been used for medals.
As well as base metals and alloys, such as copper, brass, iron, aluminum, lead, zinc, nickel, and pewter, more exotic metals have been employed, such as silver, platinum, and gold, to add value beyond the mere artistic depiction.
It is not uncommon for inexpensive medals to be gilded, silver-plated, chased, or finished in a variety of other ways to enhance their appearance. There have also been medals made of , gemstone, ivory, glass, porcelain, terracotta, wood, paper, enamel, lacquerware, and plastic.